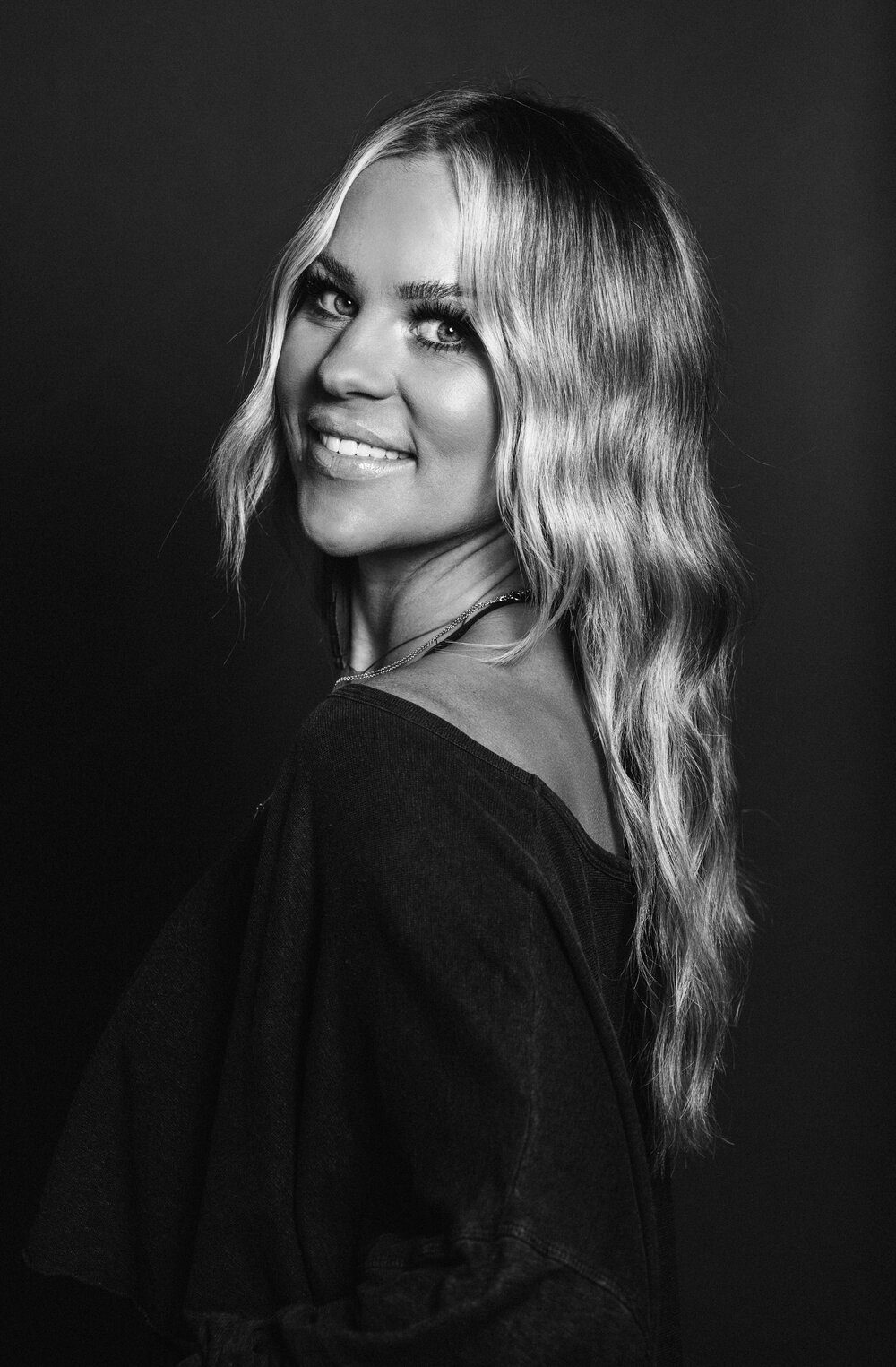 About Jenny
Innovative, professional, and artistic – all words to describe Lunatic Fringe Salon Master Stylist, Jenny Urban. With over 11 years of experience, Jenny knows the science behind your hair, but more importantly, knows what to do to make it feel like the top version of you.
Jenny believes in the value of lived in, low maintenance colors and timeless looks. Education is her go-to source for decision making and recommendations. Whether that is creating a sun kissed California blonde, adding length or volume with the help of hand tied extensions, or refining a bold cut, Jenny is prepared to deliver a cutting edge, trendy look. This all stems from Jenny's creative color education with many artists including Larisa Doll and Mane Ivy, along with her certification in free spirited hand tied extensions. 11 years later, Jenny continues to strive for the highest level of knowledge – reflecting her title of Master.
Her background doesn't stop with what she does, it continues with who she teaches. As the Lunatic Fringe Boise Salon Director, Jenny is an educator and mentor to a growing team of 25. She is specific about assisting the newest team members with their cut and color services. Through this, she provides her insight on the ways they can develop a superior skillset with contemporary growth as a foundation. She is passionate about helping her team level up, while continuing to improve her own craft as well.
Jenny's genuine integrity and refreshing energy are felt within seconds of being in the salon. Jenny thrives off beautiful guest experiences and authentic connection. She focuses on relationship building and experience personalization whether it is your first reservation or your hundredth. Any time with Jenny is time well spent, as she is ready to listen to each guest and in turn, share her heart of gold.
That heart is truly fulfilled by family. When she's not in the salon, Jenny can be found with her wife, Alesha and their daughters, Kya and Zoch. Living an active and healthy lifestyle is a non-negotiable for the Urbans. Spending time outdoors, eating clean, and investing in themselves is something that Jenny's family values. The time Jenny takes to refuel outside of the salon is then reimagined into her work behind the chair.
Jenny is the epitome of a talented, intentional, and stylish artist in both her personal and professional life. Her inevitable light and creativity touch each person she encounters, and you're next. Her chair is always open, and she has already begun creating for you.
BOOK ONLINE
CALL US