1999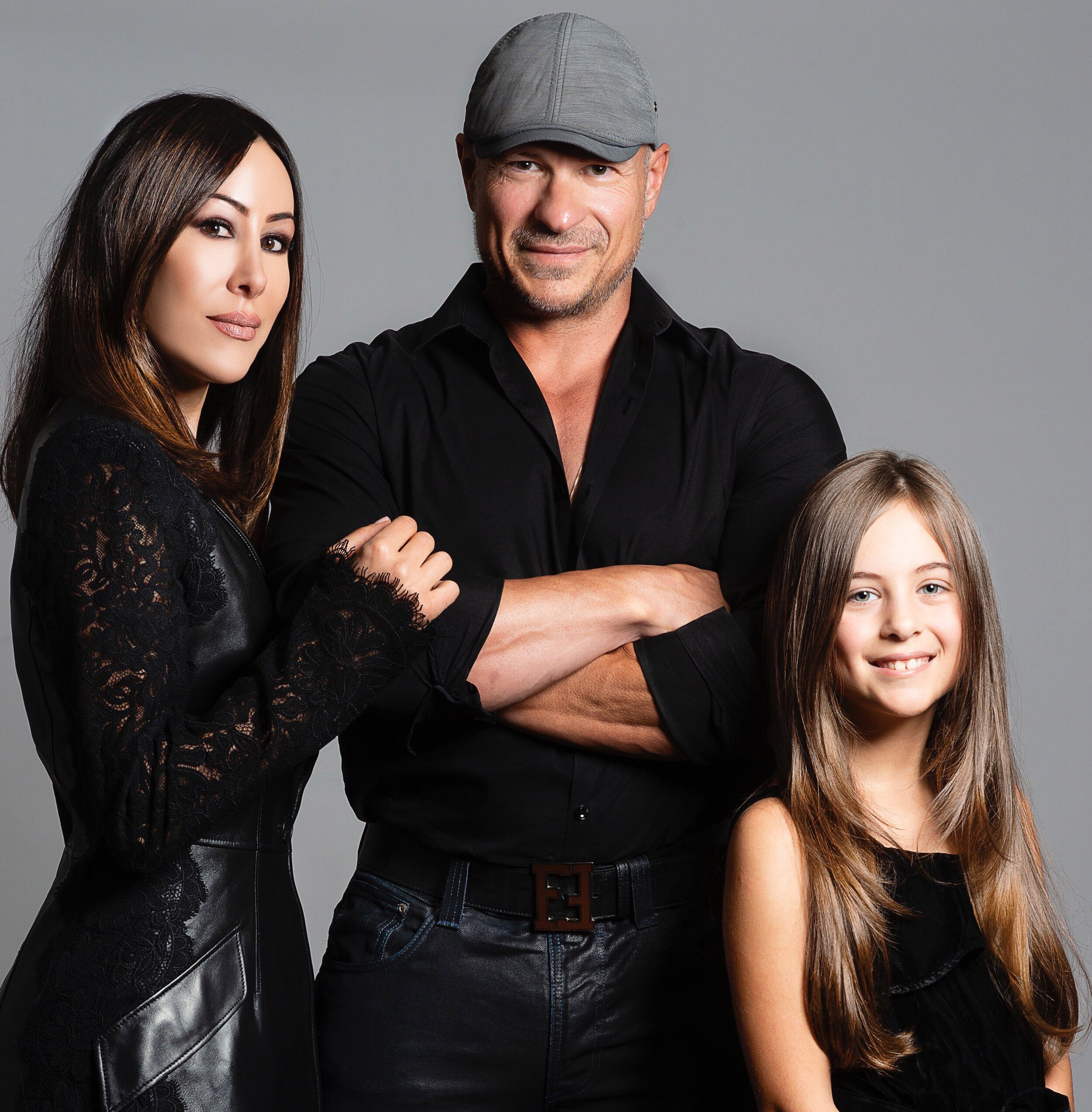 Lunatic Fringe Salon was founded by two young hairdressers, Shawn
Trujillo, and Angie Katsanevas. The couple started their journey in a 700 square
foot salon in Salt Lake City. After many years of working in salons, the partners
knew it was time to start a salon that shared their vision. They dreamed their salon
would be filled with passionate and innovative team members.
Their goal was to create a culture that put people and team first and provided a
path to creating a successful and prosperous career. They envisioned a salon filled
with creative artists who were passionate about their craft and their business.
This was unique, almost revolutionary, and they believed the salon needed a name
to reflect their intention, and the Lunatic Fringe Salon revolution began.
Over 20 years later, Lunatic Fringe culture still rests on its five core
values—discipline, excellence, growth mindset, team culture, and education. It is
one of the nation's finest talent networks. With 8 NAHA victories and multiple
national and international publications, the partners' passion for evolving the
industry continues to thrive.
In spring of 2003, Lunatic Fringe opened their second location on Parley's Way in
Salt Lake City. Jenner Feroah, who had graduated from hair school in 2002 heard
about the salon from a friend by the name of Dennis James. He shared the story of
the two founders, Shawn and Angie, and referred to them as "beautiful human
beings". Jenner had an interview and began a career she loved and could thrive in.
Shortly thereafter Jenner moved into a leadership role. During these years, Jenner
worked as an educator and freelance hair and makeup artist in addition to working
full time behind the chair. In 2006 Jenner became a partner at the Parley's Way
location, where she worked as a full-time hairstylist until she became the CEO of
Lunatic Fringe in 2008.
Since 2008, Jenner has spent most of her days managing the day-to-day business of
the Lunatic Fringe Salons. She has played an instrumental role in the development
of the Lunatic Fringe Salon Franchise program, and worked closely with
franchisees to develop, educate, and grow their salon location.
20 years later, Jenner still manages to continue working one day behind the chair.
It's a day she values above all else. She loves the opportunity it gives her to nurture
both guest and team member relationships, as well as create natural, healthy, and
beautiful hair.
In 2007, Lunatic Fringe Park City opened under the ownership of Jared Briggs.
Jared discovered Lunatic Fringe when he was a student at Paul Mitchell the
School, Provo. Shawn and Angie had visited the school several times and he
remembers thinking "Wow! They look like cool, successful hairdressers". He was
attracted to their lack of ego and how kind and open they were. He remembers
them hugging him when they left the school and from then on, Lunatic Fringe was
the only salon he visited as a student.
He started as a stylist at Lunatic Fringe Parley's Way in 2003. It felt like family,
everyone was invested in each other's success, and it hasn't changed over the
years. It was powerful for Jared because it started at the top with Shawn and Angie.
Jared has emulated their care for the team and guests over his years with Lunatic
Fringe.
His road to opening Lunatic Fringe Park City began in 2007. Lunatic Fringe did a
Sundance event at a local salon on Main Street in Park City. The salon had shut
down and the owner offered it to Shawn. Shawn and Angie asked Jared to partner
with them and he immediately said "yes!". It is still to this day one of the most
pivotal moments of his life and he remains eternally grateful to the two of them for
the opportunity. In 2012, Lunatic Fringe Park City moved off Main Street to a
more convenient space for the local Park City guests.
In 2019, Bree Briggs joined the Lunatic Fringe Park City ownership team. Bree
first discovered Lunatic Fringe through the guest artists that visited Paul Mitchell
the School Salt Lake City, while she was a student there. Upon her graduation
from hair school, she stayed on at the school as an educator. It was there she met
her future husband, Jared Briggs. After 10 years teaching students at Paul Mitchell
the School, Bree shifted her career and began her business behind the chair at
Lunatic Fringe Park City and became a partner with her husband. Since then, Bree
has taken on a leadership role in addition to her days behind the chair.
In 2008 Lunatic Fringe Boise was opened by husband-and-wife team Drea and
Levi Hemmer. Drea joined the Lunatic Fringe team in 2003. She was at a different
salon and met a stylist named Jake Thompson who became an instant mentor of
hers. A year into their working relationship, Jake left that salon to partner with
Shawn and Angie in opening a culture first, team-based salon. He told Drea that
their vision was revolutionary and that she should interview. She was so excited,
interviewed, and began her career with Lunatic Fringe!
Levi also first experienced Lunatic Fringe in 2003 when Drea began her career
there. He had always loved getting his hair cut but found that at Lunatic Fringe the
experience was elevated to a whole new level. He was impressed by the culture
and business model and wanted to be a part of it.
Drea and Levi always had a plan to relocate to his hometown of Boise once they
were married. They decided to bring the Lunatic Fringe brand to Idaho and opened
their salon in December of 2008! As they celebrated their 14 th year, they expanded
their salon to a new location in May of 2022 and are thriving.
In 2011, Lunatic Fringe Liberty Township Ohio opened under the ownership of
Lisa Gear. Lisa led her passionate team of stylists until 2022 when she retired, and
Greg Pugh took over the salon. In June of 2013, Greg opened Lunatic Fringe
Sharonville, Ohio. Over the years together he and Lisa worked together to
coordinate education for their stylists and bounce business ideas off one another. If
was a beautiful, natural progression for him to take on the Liberty Township
location.
Greg began his career as a trainer for a startup salon computer systems company
and joined the beauty industry in 1989. After becoming a licensed stylist in 1991,
he taught stylists in the Cincinnati area as a regional performing artist for an
international hair care company before leaving to devote his time exclusively to
building his salon business.
Greg is passionate about principles of design and geometry of hair cutting. He and
his wife of over 28 years have raised two children and enjoy spending time
developing talented young professionals. Greg and his team continue to grow a
following of loyal and diverse clientele and have been recognized by leading local
publications as being among the best salons and spas in the Cincinnati area.
In 2011, Lunatic Fringe Union Heights opened. In 2014 a new stylist was hired named Lauren Spatafore. She was drawn to the Lunatic Fringe family from her time at Paul Mitchell the School Salt Lake when looking for a salon team that, like her, was focused on education, growth, and a luxury salon experience. She was very motivated from the time she began school; she won Beacon in 2014, attended Bumble and Bumble University in New York City multiple times, and was a Kerastase Ambassador.
In 2018 Lauren took over as owner at the Union Heights location. As a leader, Lauren is passionate about recruiting forward focused and team minded stylists. Coaching her team with positive and fun-loving energy is her signature move that sets the stage for her location. Lauren is honored to lead a team of the most creative and influential stylists in the area.
In 2014, Lunatic Fringe Holladay opened and in 2019, Cassey Lundell and Kaeslyn Rivera took ownership of the salon. Cassey first joined the Lunatic Fringe family in 2004. Her twin sister Emiley was a stylist there and Cassey joined a few months later at Lunatic Fringe Parley's Way as a reservationist. Her experiences with Shawn and Angie were so positive, warm, and welcoming. The vision and energy were so contagious and exciting. A few years later after inspiration from Jenner Feroah, Jared Briggs, and Andrew Carruthers, she decided to attend Paul Mitchell the School Salt Lake City. Upon graduation, Cassey worked as a stylist at the Lunatic Fringe Sugarhouse location for 10 years, then on to the South Temple location to work with her sister.
In spring of 2018 while the South Temple location was under construction, she did hair at the Holladay location and fell in love with the neighborhood and mountain views. That fall, Cassey approached Shawn about taking ownership of the Holladay location with fellow stylist, Kaeslyn Rivera, and her dream of owning that beautiful location became a reality.
Kaeslyn has loved the beauty industry since she was a little girl, but it was her mom that pushed her to be a hairstylist and make it a career. In 2014 she became a licensed stylist. In May of 2017 Kaeslyn was searching for a salon that had a team culture and opportunities to grow and learn. She met Kate Drinkwater, a stylist at the South Temple location who invited her to come tour the salon. Kaeslyn loved the salon immediately; the stylists were so welcoming, and the fun atmosphere was exactly what she was looking for! While working as a stylist there, Kaeslyn formed a strong relationship with Cassey. Cassey asked Kaeslyn to be her business partner in September of 2018, it was an opportunity that she couldn't pass up and in February 2019 Cassey and Kaeslyn became Co-Owners of Lunatic Fringe
Holladay.
Owning has been the best opportunity to learn and grow in more ways than Kaeslyn could have imagined. She has a love for the business side of hair and the team keeps her motivated. Seeing them grow and reach their goals is exactly why she become an owner.